St George's Street improvements
We've replaced the old paving slabs, added new planters and benches, and upgraded the street lighting. 
One area has been finished with temporary paving, which will be replaced later this year.
Riverside area improvements 
We've upgraded the existing cycle way. 
Installing electric vehicle chargers
We're installing 12 chargers across the city to support greener transport.
Canterbury Castle preparation
Carrying out surveys on future work that will include improved access, landscaping and preservation of the site. We'll also be putting up scaffolding to support this.
Poor Priests' Hospital (Marlowe Kit) preparation
Starting the roof repairs to protect the building for future use.
Image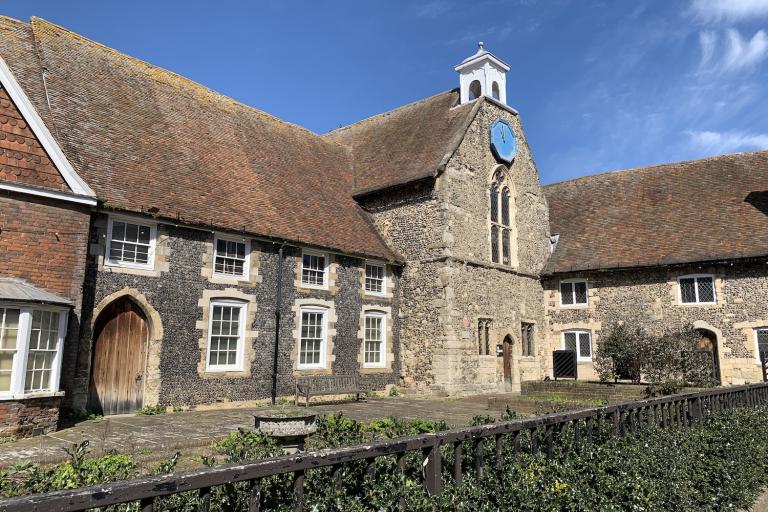 Poor Priests' Hospital
Master plans completed for Dane John Gardens, St Mary de Castro and Greyfriars Gardens 
We'll publish full plans for three gardens in the city.
Detailed designs for city routes, story gardens, the squares at Westgate and St George's, car parks and the bus station
We'll publish full plans for the story gardens and the arrival squares as well as car park and bus station improvements.